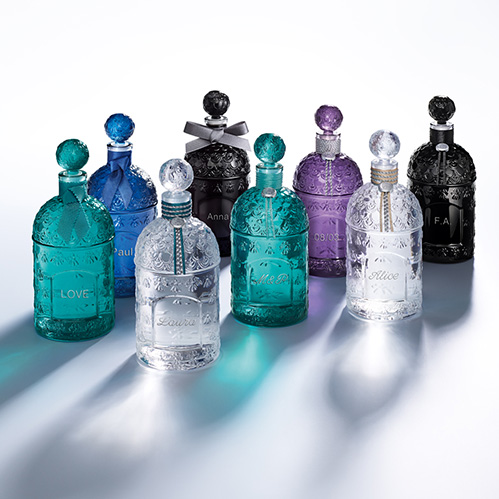 OUR PERSONALISABLE FRAGRANCES
First choose your fragrance among our 110 fragrant creations below. Then select your Bee Bottle personalisation options with colour, knot, ribbon and engraving. Let your imagination do the rest!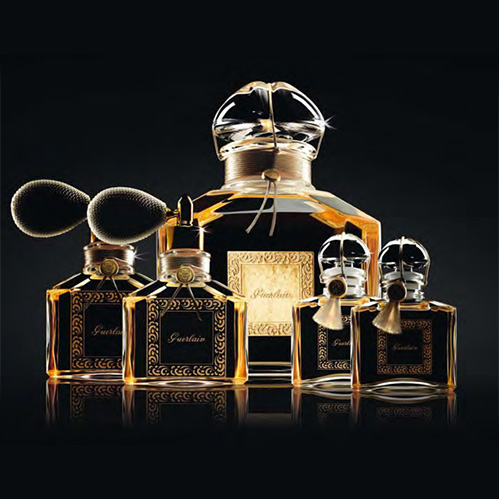 THE CUSTOM PERFUME
Perfume is the very color of a soul, leaving an impression that is at one with the person and embraces them fully. Everyone dreams of finding their "very own" perfume. One that fills them with an exclusive pleasure and conveys the infinite nuances of their personality. One that makes them unique and incomparable.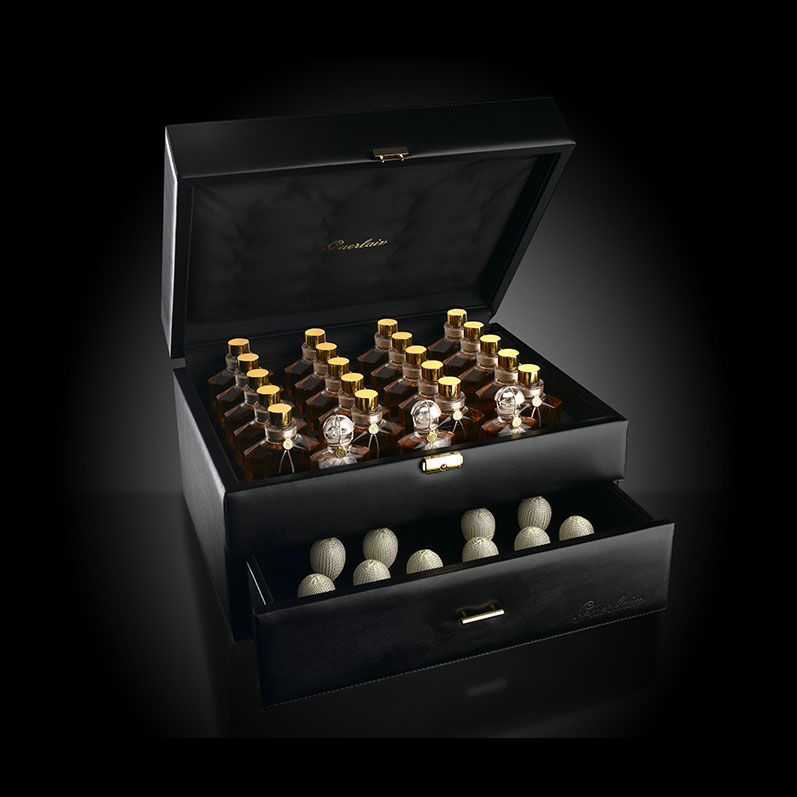 THE PRIVATE PERFUME COLLECTION
The private collection is an array of the exclusive perfumes which you can try and enjoy immediately. The current collection contains 4 different types of fragrances. Once is on of the perfumes from this set sold, it is discard from the collection and the formula belongs to the owener only.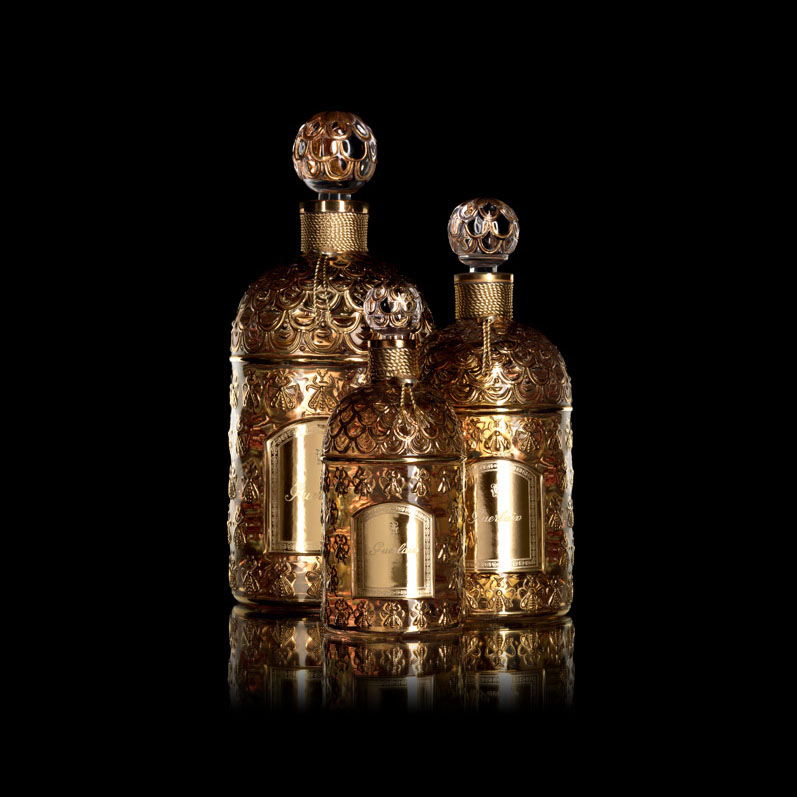 THE BEE FLACONS
The iconic bee bottle was created in 1853 for the fragrance Eau de Cologne Impériale in honor of Empress Eugenie and the royal family. The bottle has become a symbol of status for Guerlain and is decorated with 69 hand-painted bees and 24k gold. Your favorite perfume is available in 3 bottle sizes.